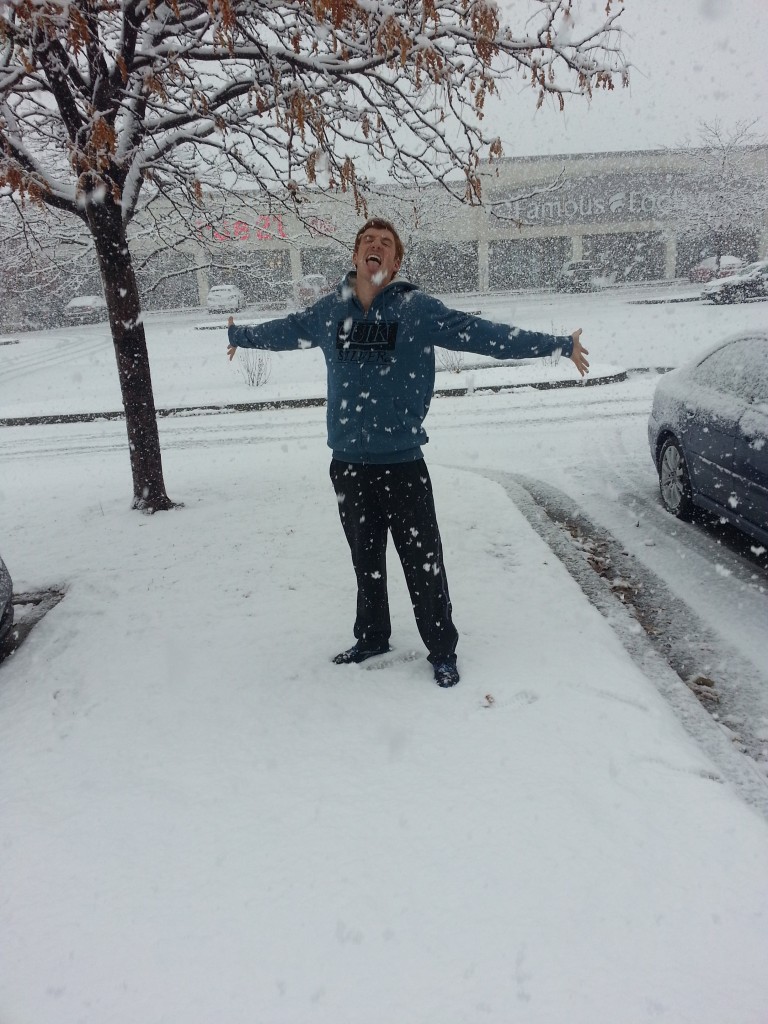 Friends and family of the Glacier Falls FSC,
Greetings from Provo, UT!
That's right, it's that time of year again, time to compete for a chance to compete at this year's 2013 US Championships. For those of you who are just tuning into this email blog, my name is Sean Rabbitt, and I am in my 3rd season of competing as a Senior Man representing the Glacier Falls FSC. I have been a proud member of the Glacier Falls FSC for 14+ years (possibly a little longer) and have had the opportunity to represent this fun, loving club at many competitions locally and nationally including several US Junior Nationals and US Championships (there are no longer any US Junior Nationals, everyone qualifies for US Championships at their respective level). I am excited to announce that I am not the only skater to be representing GFFSC this weekend; I am joined by Max Wang, competing in his first US Sectional Championships as a Juvenile boy! Good luck Max! Now for those of you who have been reading my email blogs from Sectionals and Nationals the last few years, welcome back, you know it's going to be very entertaining.
So let me start off by giving some background on good ole Provo. Provo is home to Bingham Young University, which is the third largest private university in the US; Provo is also the home of the Peaks City Ice Arena, which was one of the host venues during the 2002 Olympics. This arena is where I will be competing for a coveted spot at the US Championships. Provo, UT has also been named as one of Forbes top 10 places to raise a family in the US!
My journey started this morning around 7:15 when I arrived at Long Beach Airport for my flight on JetBlue to Salt Lake City. I came to the airport with long time good friend and training mate, Carolyn-Ann Alba and her dad, where we then met up with longtime friend of ours (and also Carolyn-Ann's competitor) Sophia Adams. We all sat together talking until it was time to board for our flight. Now, I am not sure if many of you have been to Long Beach Airport, let alone, knew it exists, but it is definitely an experience in flying! For those of you who have never been to Long Beach Airport, you drive up to this little building that looks no bigger than a small two story office building…a.k.a a California sized house, haha! Inside of this building are the ticket counters, a cafe, and a small shop. To get to security you walk outside, passing the outdoor baggage claim, and into another small building where your I.D's are checked. From there, you then leave the building and once again walk outside and follow a small paved road, up a handicap ramp, and into what looks like a school portable building! Inside this mind boggling building is the security and gates. When it's time to board you line up, scan your tickets, and once again head outside where you are taken down another path or different ramps and concrete roads and board onto the plain via airstairs, yes, like you did in prehistoric times, or better yet before 1995! I am very fortunate to travel and see different places thanks to my skating and I have to admit flying out of Long Beach is one of my favorites because of the way you enter the plane!
The flight was bumpy, and for a long time we were flying through the clouds, the ground below us was filled with fog and a thick layer of slow, meanwhile more and more snow piled up from the clouds above! Being from the "Golden State" or as I mistakenly said on Facebook earlier the "Sunshine State" (which I was later informed is Florida…oops) snow is an exciting treat that is not heavily experienced to a home bread California boy. As we drove from the airport to the hotel, the air outside was a mild 31 degrees and the snow just kept falling and falling. The weather report predicts snow like this today tomorrow and possibly Sunday, making this a very snow filled weekend, fine by me my friends…fine by me!
Today (Friday) was my travel day, and although it does not require a vast amount of travel to get to Provo, UT, I decided to take today as my day off, having skated Sunday-Thursday this past week and then skating Saturday, Sunday, and competing Monday and Tuesday of this upcoming weekend/week! I am now off to dinner with some of my training mates and then after that off to bed. Tomorrow my practices will begin and I am really excited to get out on the ice! Before I go, something interesting to mention. Including this weekend's sectional competition; out of the last four sectionals, 3 of them I have visited the Salt Lake City area, in 2010 we competed in Jackson Hole, WY but on the way there flew to SLC and trained there for a few days before heading up to help acclimate to the high elevation in Jackson, 2012 (last year) was IN SLC, and this year we are just outside of SLC in Provo. Just something interesting I thought of.
Signing off for now
See ya!
Sean Rabbitt